Concussion, BLAST, TBI, CTE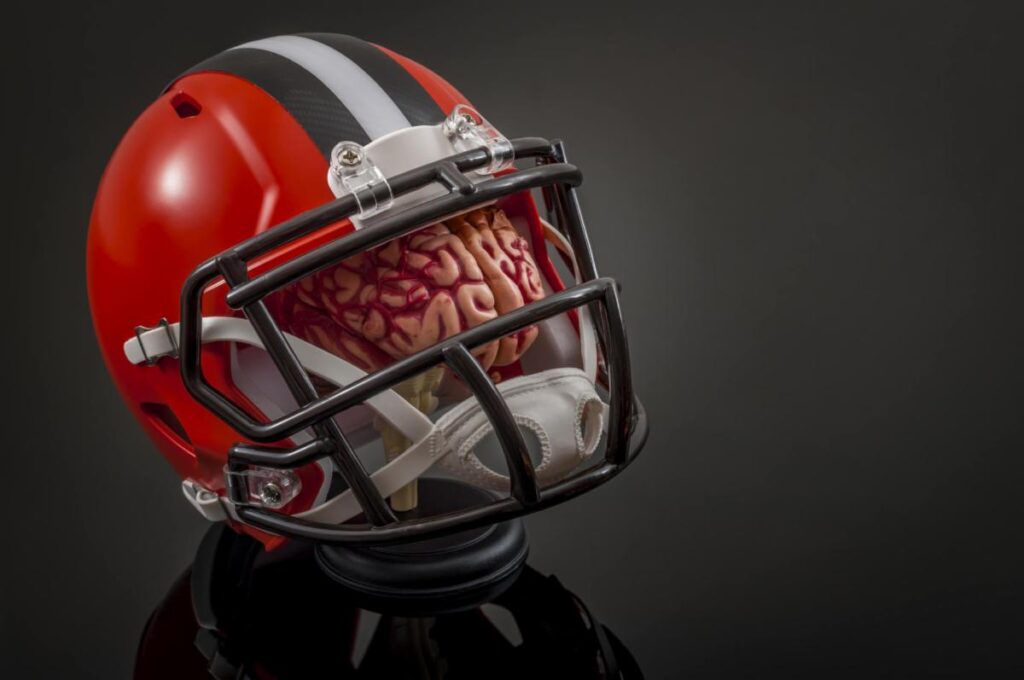 BRINGING YOU CURRENT INFORMATION ABOUT HOW TO HELP TREAT AND HEAL BRAIN WOUNDS: CONCUSSIONS, TBI, PTSD
This report brings you information about how HBOT can be used to help with symptoms due to BLAST damage, and advances in seeing "invisible" wounds. Remember: despite loose talk about how "almost all mild Traumatic Brain Injuries heal themselves," evidence shows that 25% – 30% of TBIs lead to lifetime complications.
---
Early Brain Amyloid Accumulation at PET in Military Instructors Exposed to Subconcussive Blast Injuries
In this prospective study from January 2020 to December 2021, military instructors who were routinely exposed to repeated blast events were evaluated at two different points: baseline (before blast exposure from breacher or grenade) and approximately 5 months after baseline (after blast exposure). Age-matched healthy control participants not exposed to blasts and without a history of brain injury were evaluated at similar two points. In the blast-exposed participants, four brain regions showed significantly increased amyloid deposition after blast exposure. . . . No amyloid deposition was observed in the control participants. . . . Our results may have direct clinical implications: if the individuals that are at risk for developing amyloid-related neurotoxicity can be identified, therapies to clear amyloid β in the brain might reduce or slow the development of long-term secondary traumatic encephalopathy.
New AI tool can spot 'invisible' brain damage in college athletes [here]
A new AI tool developed by NYU researchers can effectively spot brain changes that happen from repeated head injuries. Specifically, it can pick up on injuries that traditional medical imaging misses.
Evidence is now starting to show that that repeated head impacts, even if they seem to be mild at first, may lead to cognitive decline over time. Advanced MRI can identify microscopic changes in brain structure from head trauma, but the scans yield a lot of data that can be hard to examine.
This new technology utilizes machine learning to accurately compare the brains of male athletes who played contact sports like football and non-contact sports like track and field. The researchers studied hundreds of brain images from 81 male college athletes, 36 contact sport players (mainly football players) and 45 non-contact sport athletes (mainly runners and baseball players). The team found repeated head impacts with small structural changes in the brains of contact-sport athletes. Most interestingly, none of the participants had been diagnosed with a concussion.
UK issues The UK Concussion Guidelines for Non-Elite (Grassroots) Sport
"If in Doubt, Sit Them Out." Amateur sports in the UK now have updated Guidelines aimed at identifying and improving the handling of concussions in amateur sports. Teams can be part of a two-year programme of research into concussion in grassroots sport, using an app to track the symptoms of injury and their treatment. According to the guidelines, anyone who sustains a concussion should not play contact sport for 21 days and should not return to any form of training for 14 days.
[Editor Comment: The Guidelines continue an unending advance across sports to define and recognize Concussions,and to make recommendations about when it is safe to Return to Play. Nowhere in the document is there any mention of "brain wound", oxygen, or active treatment of that brain wound with Hyperbaric Oxygenation. The #1 document Key Point is that "most people with concussion recover fully with time." If only that were true. Parents and patients need to be told that they can do more than hope the "time heals all wounds."]
VA Neurologist Terminated Following Care Denials
Mary Jo Lanska, MD, has been terminated by the Veterans Administration (VA) after an investigation by KARE 11 in Minneapolis revealed a pattern of misdiagnosis and benefit denials spanning decades, the outlet reported.
Since 2002, Lanska has evaluated more than 1,000 veterans at the Tomah VA in Wisconsin — 600 of whom were denied benefits and are now eligible for re-testing by the VA. An earlier review of a "random selection of Dr. Lanska's benefits exams found 31% were done incorrectly," according to KARE 11.
Many of those who had care denied were evaluated for traumatic brain injuries. They will now have their cases reviewed and could be granted backdated benefits.
The House Committee on Veterans Affairs recently called for the Inspector General to investigate a "systemic failure" to provide adequate care for traumatic brain injuries to veterans across the nation. Lanska's firing comes after a larger pattern of denials was revealed starting in 2015, and led to a national review of mishandled compensation claims for similar reasons.
Alpha Cognition Receives Army Medical Research Grant for Study on Mild Traumatic Brain Injury (mTBI) from Blast Induced Functional Deficit and Brain Pathology
Alpha Cognition Inc., a biopharmaceutical company developing novel therapeutics for debilitating neurodegenerative disorders, is pleased to announce the that it has been awarded a $750,000 grant from the Army Medical Research and Material Command (AMRMC) for a pre-clinical study on the use of ALPHA-1062 Intranasal (IN) to reduce blast mTBI induced functional deficit and brain abnormalities. The aim of the study is to evaluate the efficacy of ALPHA-1062IN in reducing the adverse effects of repetitive blast induced-mTBI in pre-clinical models.
A blast injury can lead to long-term functional issues and brain abnormalities, which can have a significant impact on the quality of life of those affected.
"The body of evidence is growing to show that people who have suffered a TBI, even a mild TBI, are at greater risk of developing dementia in later life and are at risk for additional neurocognitive issues." An integral part of this research program will evaluate ALPHA-1062's ability to reduce a toxic form of a brain protein [Tau] known to be increased in this military relevant TBI model. . . . Accumulation of toxic Tau in the brain is linked to dementia progression, and was previously shown to be decreased by ALPHA-1062 in a separate pre-clinical model of moderate TBI.
Information provided by TreatNOW.org does not constitute a medical recommendation. It is intended for informational purposes only, and no claims, either real or implied, are being made.
Heal Brains. Stop Suicides. Restore Lives. TreatNOW.org