HMF Partners
Collaboration is about working together for a common goal, so we partner with corporations and other non-profits that support our mission to advance the benefits and practice of hyperbaric oxygen therapy.

---
The
Florida Veterans Foundation
team is one of the hardest working veteran advocate teams in the state of Florida. We are composed of a volunteer Chairman and Board of Directors.
The majority of the Foundation Directors are retired, military disabled veterans who donate over 40 hours per week of their time to assist and help guide Florida's veterans through a myriad of issues veterans face today. Whether it's access to healthcare, education, jobs, VA benefits or the like, our Directors are here to help.
Several Directors are trained Veteran Service Officers who know the extent, the meaning and the application of laws that have been passed by Congress in the interests of veterans and their dependents. Our Directors know the rules and regulations adopted by the Department of Veterans Affairs to clarify and implement those laws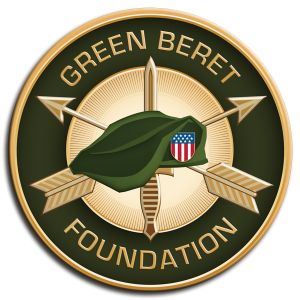 ---
The Green Beret Foundation
provides direct and continuous support to the Green Beret Community and its families.
The Green Beret Foundation facilitates the transition of Green Berets and their families whether that transition is from wounds sustained in combat, illness, injury or "merely" from numerous deployments and/or retirement.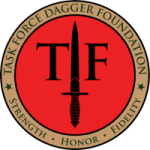 ---
The Task Force Dagger Foundation
  was established in July of 2009 and is a federally recognized 501(c) (3) non profit foundation. The Foundation assists US Special Operations Command (SOCOM) service members and their families when a valid need is identified. Needs are verified two ways: one, through the unit command; two, through the US SOCOM Care Coalition. The Task Force Dagger Foundation responds to needs that are verified as quickly as possible. The Foundation keeps in contact with the unit command organization and the SOCOM Care Coalition to ensure that the funds were received and that no further assistance is needed. Please consider a financial donation that will go toward helping the brave soldiers of our country.
Task Force Dagger's SOF Health Initiatives Program is a Mind, Body, Spirit and Purpose driven program focused on finding the root causes of illness and treating them with Functional Medicine. The SOF Health Initiatives Program offers a full systems, patient-centric approach to medicine and creates an environment conducive to healing and recovery. The SOF Health Initiatives Program also offers a platform to educate and empower health care providers, service members and their families how to repair and maintain themselves.
The SOF Health Initiatives Program is being used by various SOCOM Units for testing for chronic lead exposure with KXRF X Ray, for diagnostic health assessments, chelation therapy for heavy metal toxicity, psychotherapy for PTSD, individualized TBI/PTSD treatments using functional neurology and neurosteroid/neurorestoration.
Another facet of the program is its use as a peer to peer mentorship and networking tool that helps Soldiers and their families obtain real-time assistance via social media outlets such as FaceBook. Task Force Dagger Foundation has been proactive in the community offering long term health solutions to service members suffering the effects of prolonged combat in a war time military.

---
CereScan
combines state-of-the-art SPECT and PET/CT brain imaging technologies with a patient centered model of care to provide the highest level of neurodiagnostics anywhere.
Using quantitative functional brain imaging, advanced imaging software, and an extensive library of clinical data, the CereScan medical team provides physicians with unmatched objective diagnostic information.
CereScan helps patients and their physicians better understand the neurological basis of their conditions. In a variety of legal settings, CereScan provides objective evidence to attorneys and their clients regarding traumatic and toxic brain injuries. For researchers, CereScan provides independent pre and post-treatment measures of organic changes in the brain along with measures of symptoms related to the brain disorder of interest.